Work with us
At United Energy, we work together to serve our customers across Melbourne's inner, eastern and south eastern suburbs as well as the Mornington Peninsula.
How to apply
If you're applying for a job that you found on our website, you'll need to fill in an application form, and attach your most recent CV, cover letter and other supporting documentation.
Before you submit your application online, we recommend that you highlight your skills and achievements, qualifications and experience that relate to the job requirements. Please note that only online applications via our website will be considered.
Depending on the role requirements, applicants may need to have a pre-employment medical examination – including a hearing test, colour blindness test, physical examination and drug and alcohol tests – psychometric assessments and other employment background checks.
These tests are simply to make sure our staff can perform their roles and, in turn, stay safe and healthy.
Career benefits
We offer our people great rewards and benefits with plenty of opportunities to learn new skills to further develop their careers.

In addition, we provide flexible working arrangements and generous leave entitlements, plus we encourage excellence through our annual employee recognition and awards program.

Some of the great rewards and benefits at United Energy include:
Bonus incentive plan
MYKI commuter club
Reward and recognition program
Purchased leave
Salary packaging
Parental leave
Novated leases
Social club
Transition to retirement
Employee assistance program
Health and fitness subsidy
Workplace giving
Community support
Personal and professional development training
Secondment opportunities
Educational assistance program
Current opportunities
We're committed to attracting and retaining the best people. To see the latest opportunities with United Energy visit our Careers Portal.
View roles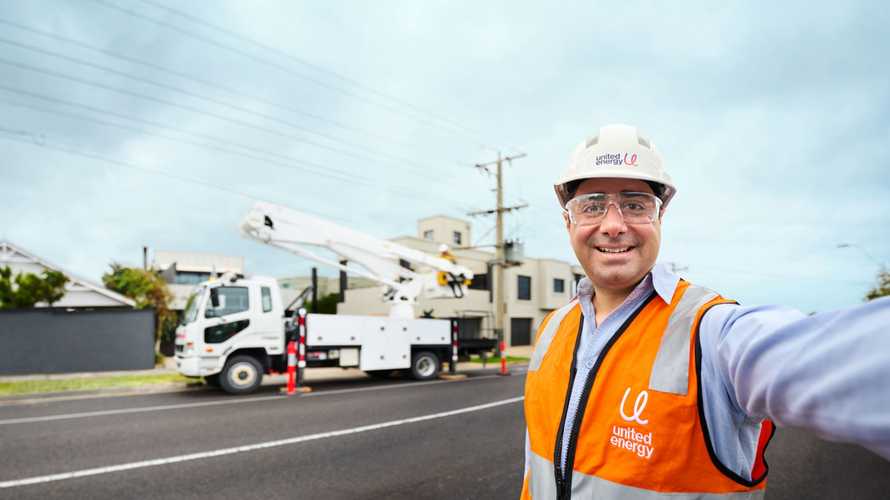 Our values
We're a values-based organisation sharing a commitment to:
Live safely
Be the best you can be
Improve our business
Succeed together
Be customer and community minded
Inclusion and diversity
We are committed to providing a workplace where everyone feels welcome, included and respected, and where every person feels comfortable to bring their whole self to work.

We are fortunate that across our business, our people bring a rich diversity of backgrounds, perspectives and identities. This diversity together with an inclusive and respectful culture affords us a supportive working environment and makes us a stronger business.

We celebrate all employees' unique capabilities, experiences and characteristics, through proudly supporting a number of initiatives such as our 'Women in Power' network, Female Electrical Engineer Scholarships, cultural events, volunteering and health and wellbeing programs.

Our inclusion and diversity initiatives are overseen by a working group of people from across the business – promoting age and gender diversity, cultural identity, LGBTQI+ recognition, respect and consent.